Athabasca University, Canada's largest online-only university, has spent the last two years partnering with Craft&Crew and our sister agency, Soshal, to define a new identity and brand strategy, research and outline student journeys, develop a strategic marketing roadmap, restructure its website, and produce new conversion-focused content programs.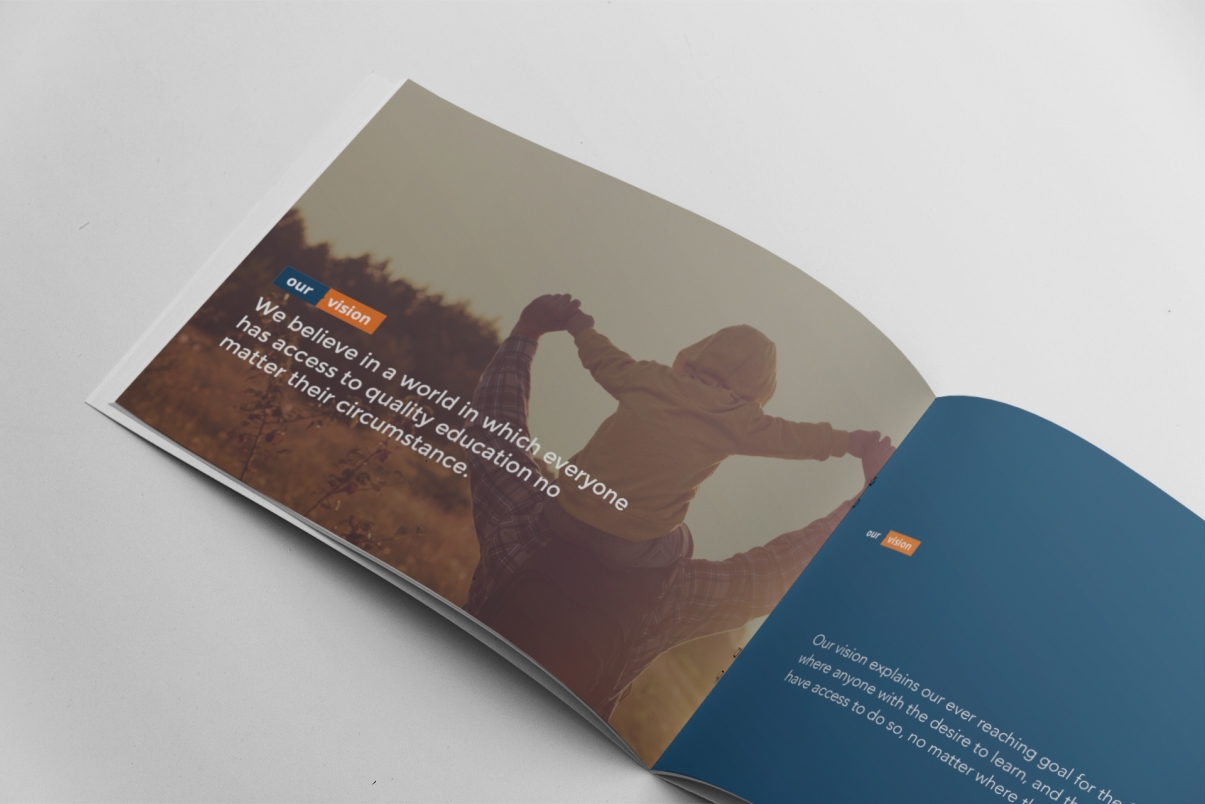 Brand & Communications Strategy
Over the years, potential students, staff, and internal team members had lost their connection to, and understanding of, the AU brand. Working closely with the AU team, we assessed current brand performance and helped to re-focus company vision, mission, position, and values.
Through researching AU's unique competitive landscape and surveying key internal stakeholders we were able to help re-align and define a brand strategy that stayed true to AU's innovative beginnings while embracing opportunities to evolve the institution for the future.
Website Redesign
Athabasca University needed to better distinguish itself as a leading, online-focused university and to do this their website content strategy, user experience, and design would need to tell their story in a more compelling way; one that focused on the key benefits only AU is equipped to deliver.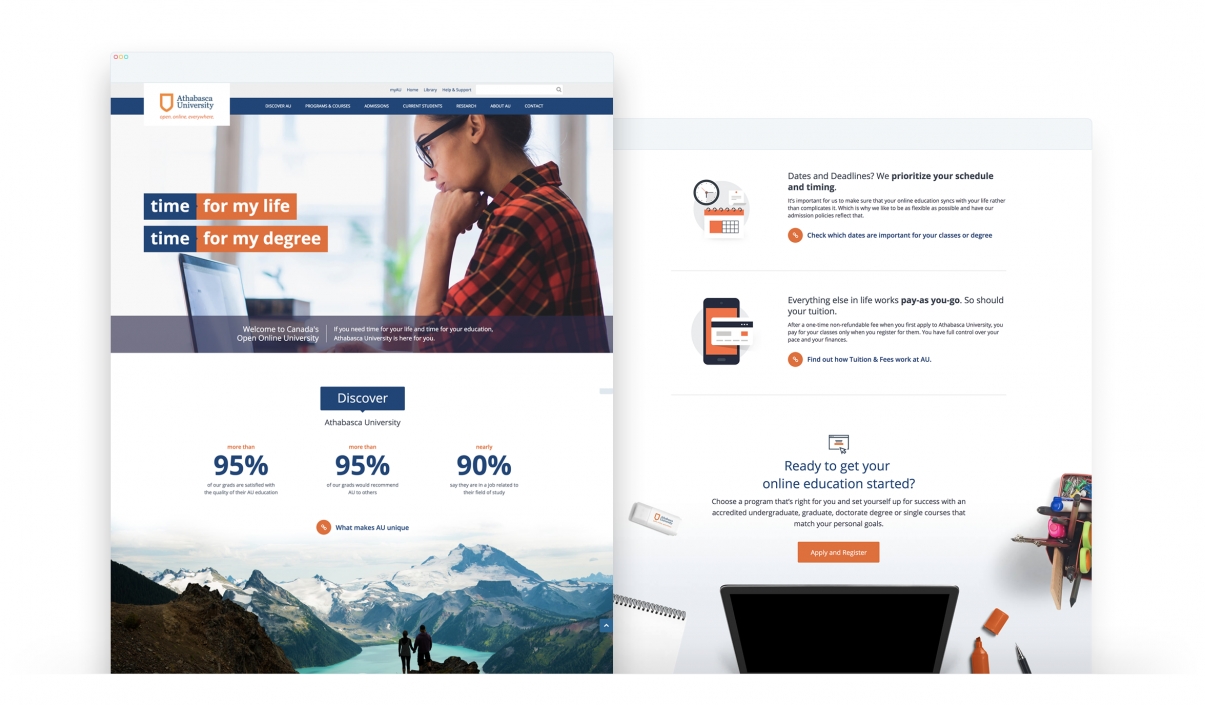 Content Strategy & Research
Through collaborative user research, stakeholder interviews and in-depth user journey mapping we outlined key opportunities, pain points, and most importantly, areas of prospective student confusion to focus our attention.
The teams at Craft&Crew and AU got to work outlining website communication that would better narrate this story.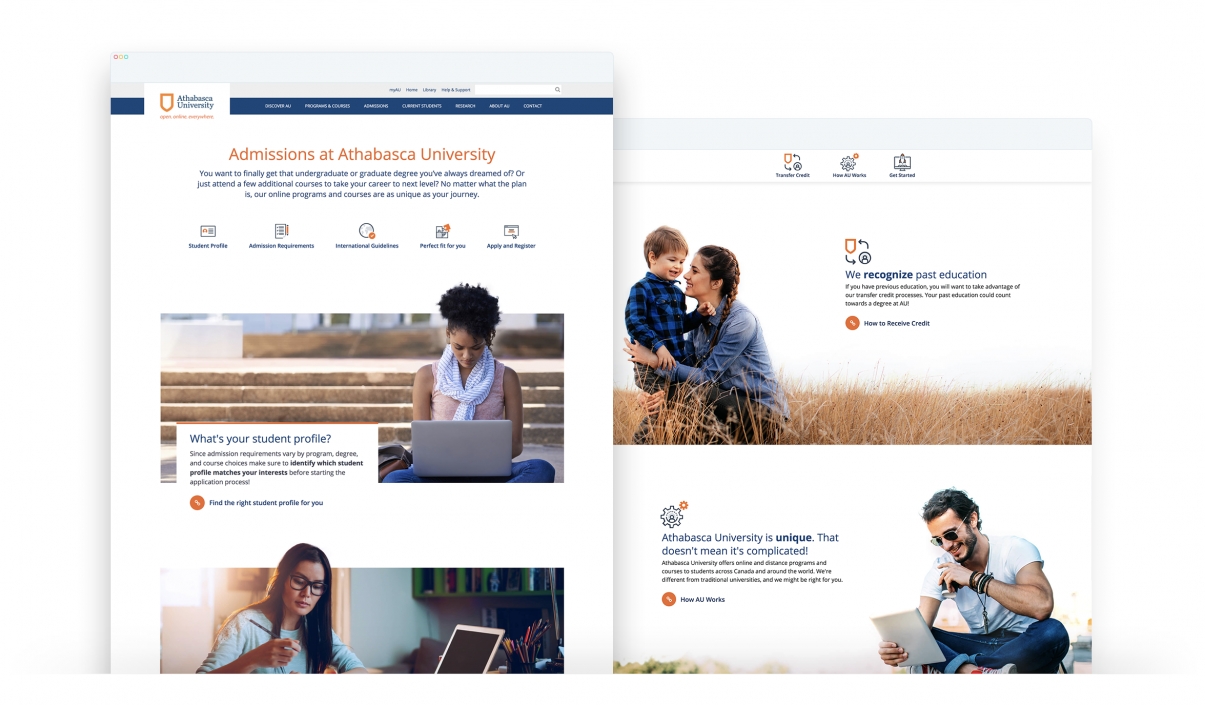 Design and User Experience
Needing rapid improvements in market quickly, Athabasca wanted to take a phased approach to rolling out new designs and content. In partnership with AU's design team, we focused our attention on critical pages that proved to be the biggest barriers in our research, outlining new structures and content to struggling pages and working with the AU team closely for implementation, leading to an improved overall user experience.
Craft&Crew helped us meet and exceed our goals!"
Continued Partnership
Our efforts, deep integration, and collaborative working methods have been incredibly successful and we continue to work with the AU team as they grow, refine, and enhance the student experience for everyone, no matter their circumstance.