Online ordering options in Ontario & Quebec are a little...thin.
With 38 locations in Ontario & Quebec, Gabriel Pizza approached us with an ambitious request - they wanted to make web and mobile ordering available for their bigger, better pizza.
Challenge accepted.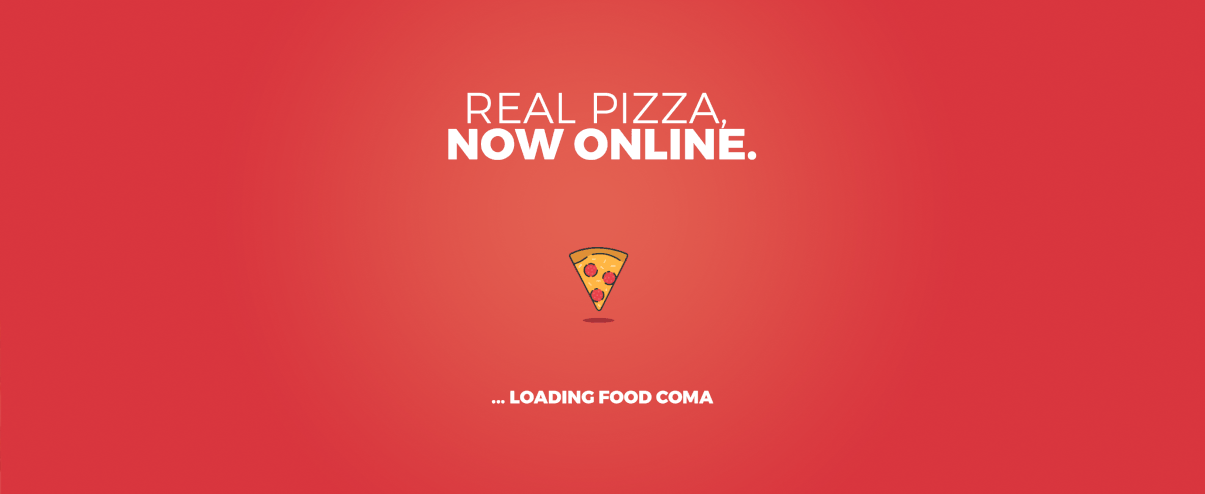 Fewer screens. Faster check-out.
Online ordering is not a new idea. Today, many of the technical best practices have been tried, tested, and accepted so where can you make 10x improvements? The experience offered to the customer, both in terms of the personality of the product and how fast, accessible, and intuitive it is. Having identified these areas as our battleground, our team gets to work: by re-positioning the Gabriel Pizza brand, we opened it up to a younger audience, and through developing hundreds of user stories, we set out to remove as much friction from the ordering process as possible.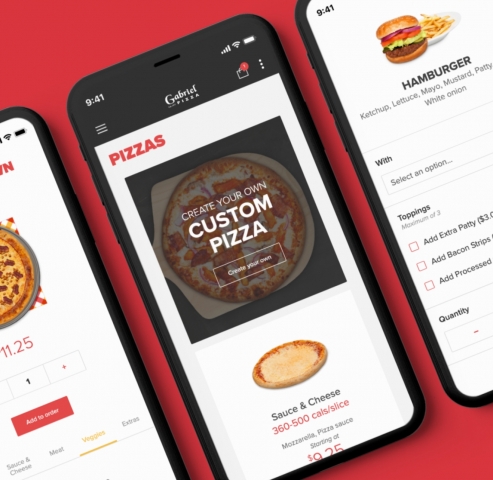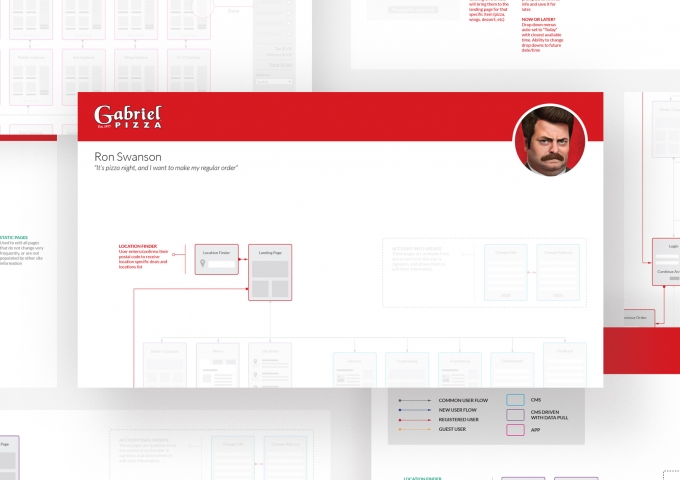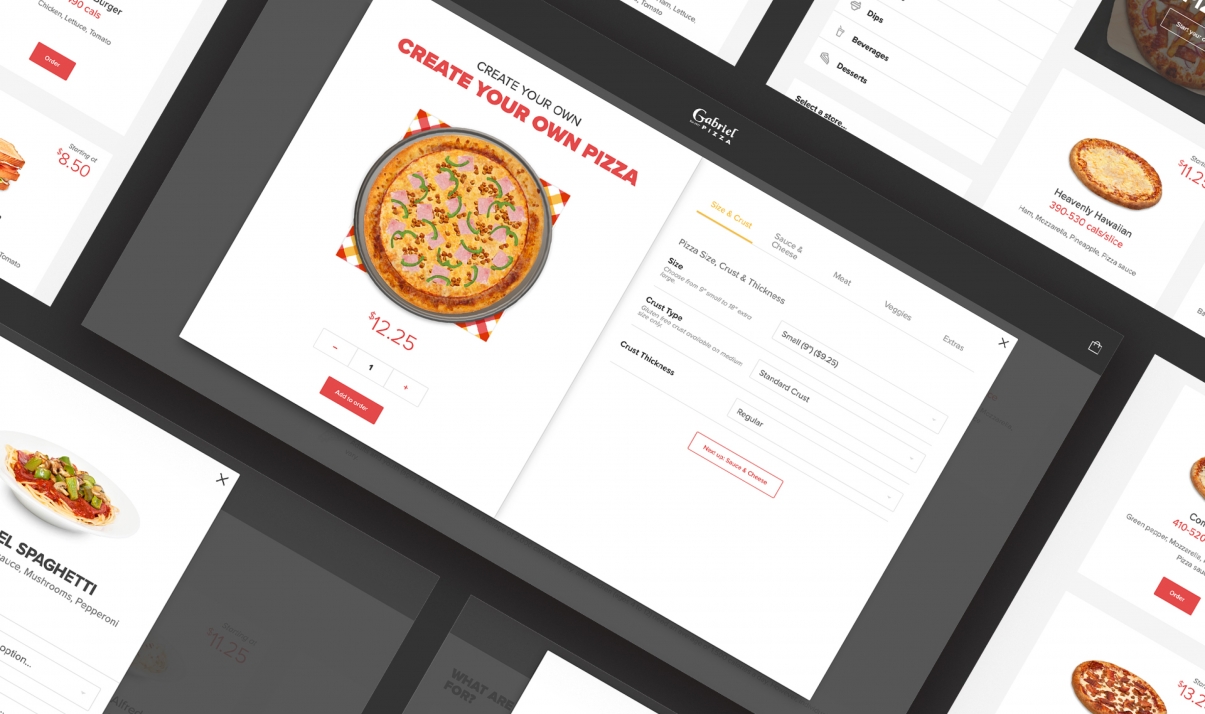 "It's pizza, it should be fun."
We quickly realized that in addition to designing a solution that worked with Gabriel Pizza's unique needs, it needed to have personality. As the client said "It's pizza, it should be fun." We took that direction and moved to design an online platform that would delight users.
From a pizza slice loading animation to playful micro copy, we found ways to add personality into every aspect of the design, while also ensuring an ease of use that Gabriel Pizza's couldn't ignore.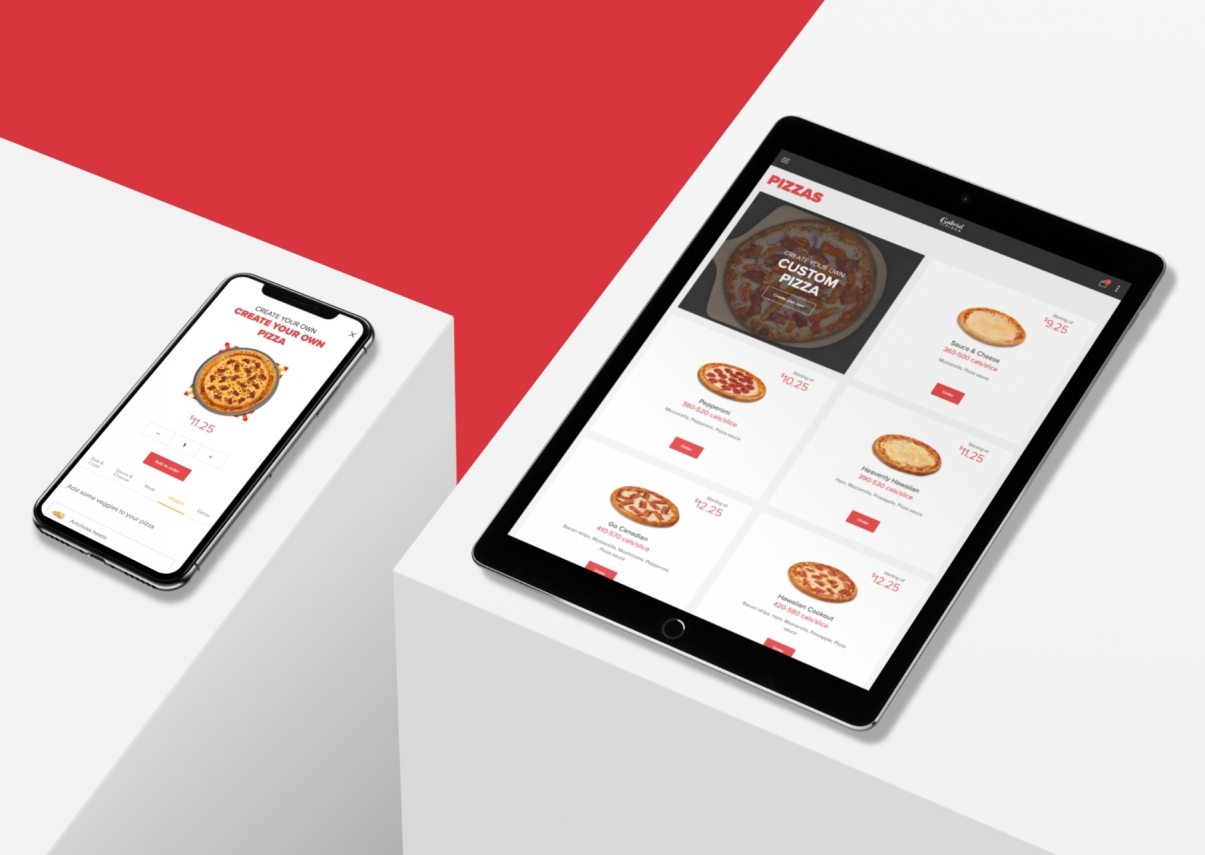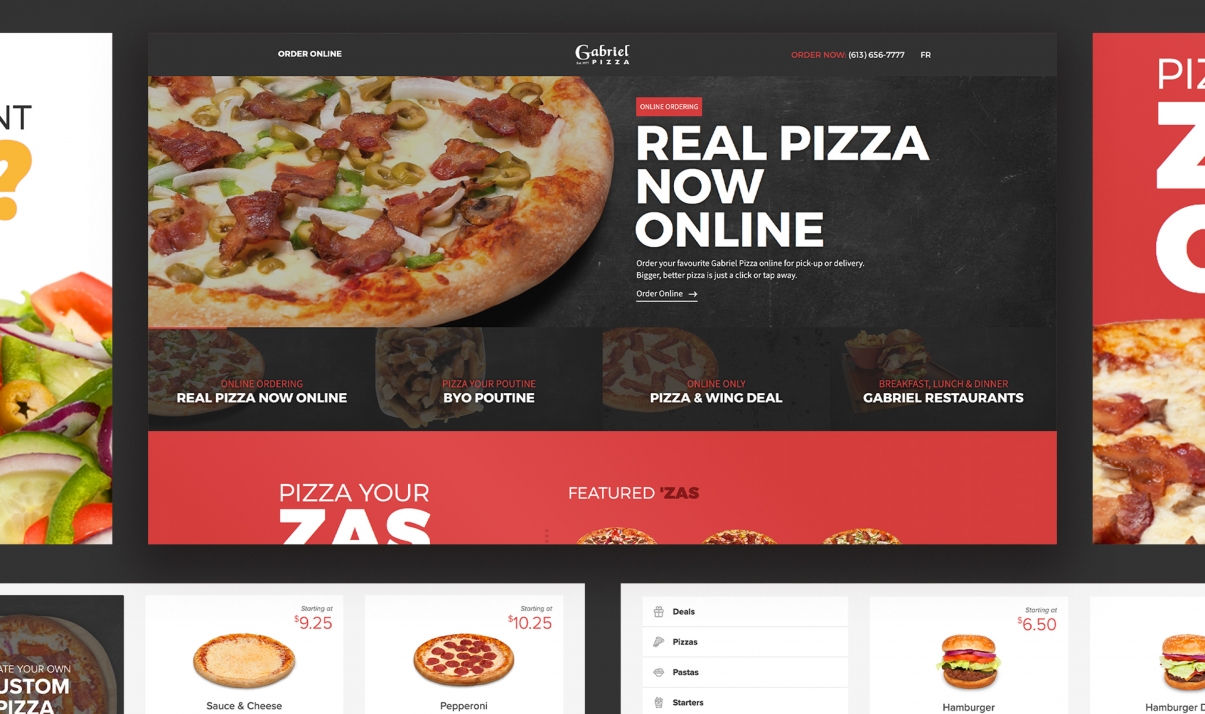 The market reception to Gabriel Pizza Online Ordering has exceeded expectations and, at launch, the product experienced 200% higher sales volume than initially projected. Most importantly, we Pizza'd our Za'sses off and now we need to lie down for a while.