Strategy
Putting the cart before the... monkey?
SurveyMonkey was in the midst of a massive global rebrand, at the same time acquisitions were being finalized to build out new product offerings. These new products needed to be absorbed and rebranded. The issue? This needed to happen before the global rebrand was finalized. Craft&Crew was brought in to begin interpreting the new brand direction to translate into website UI design and apply this to the new products.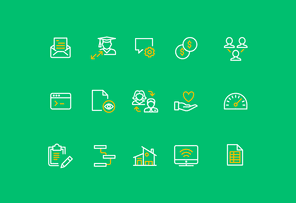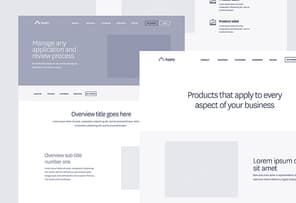 User experience + Design
A fun experience for everyone.
While absorbing ourselves in the upcoming brand, we worked with the SurveyMonkey team to strategize information architecture for websites within the company's portfolio. The main objectives were to (1) streamline a significant amount of content, (2) simplify the conversion process for a broad set of global audiences, and (3) design fun, engaging ways to showcase product features that are often quite complex.
We integrated our teams together with shared Slack channels and weekly calls to ensure everything was moving in tandem with head office's rebranding efforts. We were tasked with ensuring that the new energetic direction of SurveyMonkey was shining through while maintaining a voice and tone that was specific to the various product audiences.
The work has been excellent and the people are okay, I guess! ;)"

SUN LEE - VICE PRESIDENT, BRAND EXPERIENCE, SURVEYMONKEY
Results
Making amazing happen.
We are incredibly proud to have helped launch this global rebrand. Today, we enjoy an ever-growing relationship with SurveyMonkey where we continue to assist with experience design and development support for their growing suite of products.
Explore what's possible.
Whether your business is planning a re-brand, preparing to overhaul your digital infrastructure, or prioritizing website enhancements to drive growth, let's explore what's possible together.