Craft&Crew was tasked with the first digital executions of SurveyMonkey's global rebrand.
SurveyMonkey, one of tech's most beloved companies (and everyone's favourite survey animal), was undergoing a global rebrand and required help implementing the rollout for their wide range of products and marketing properties. Requiring close collaboration with an agency to ensure proper application of the brand as it shifted and developed, SurveyMonkey partnered with us to design new websites for a variety of products.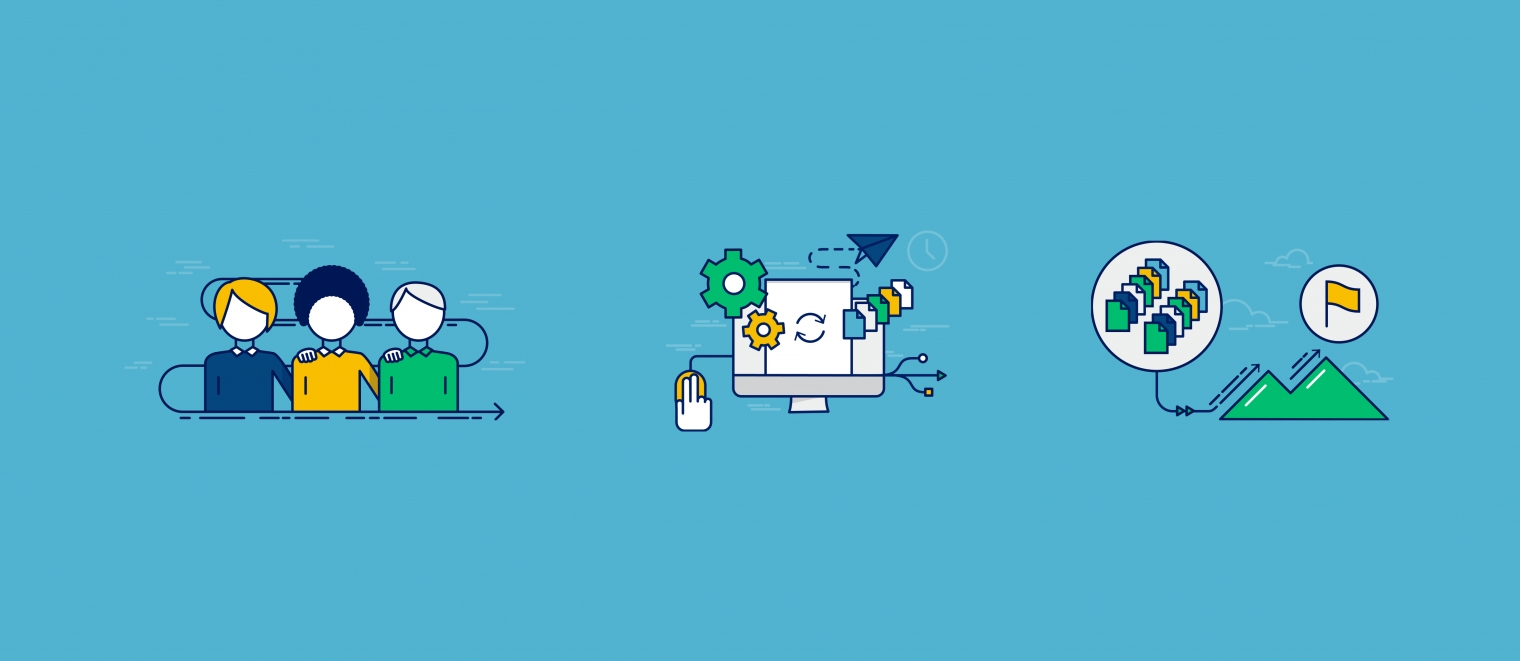 A fun experience for everyone.
In close collaboration with the SurveyMonkey team, we created a new set of functional requirements and a new information architecture for several websites within the company's portfolio. The main objectives were to (1) streamline a significant amount of content, (2) simplify the conversion process for a broad set of global audiences, and (3) design fun, engaging ways to showcase product features that are often quite complex.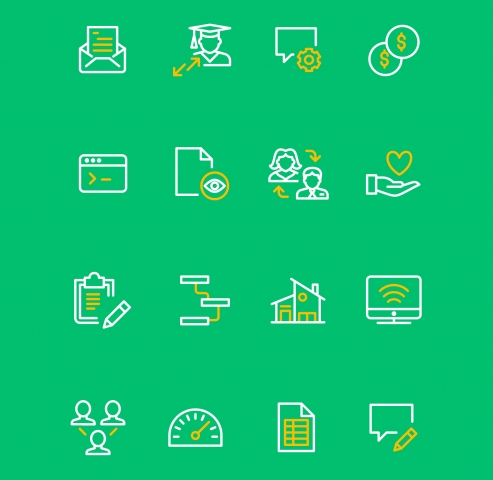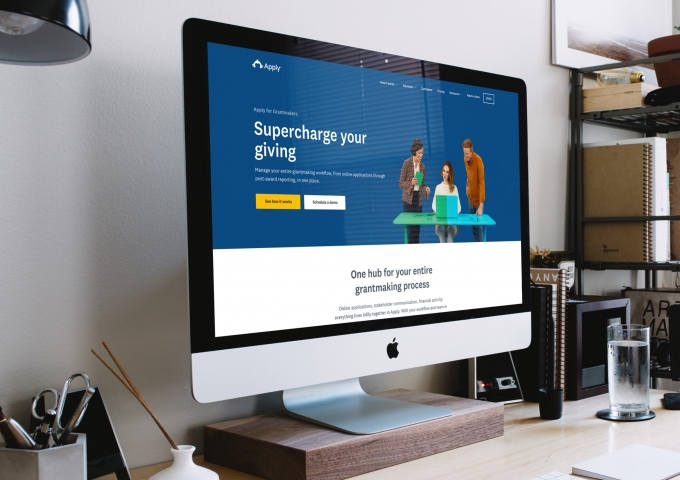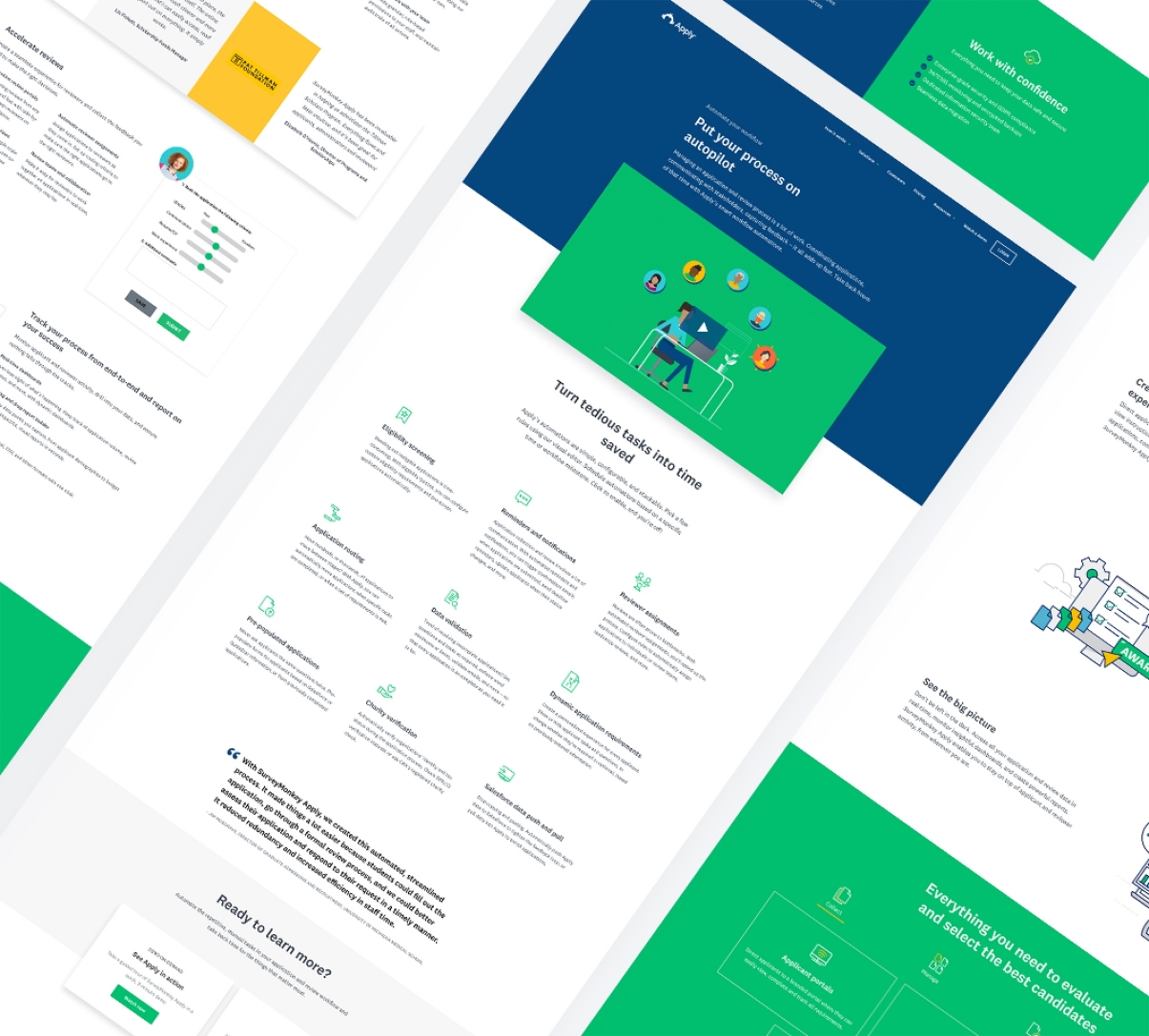 So many monkeys jumping on the bed.
We integrated our teams together with shared Slack channels and weekly calls to ensure everything was moving in tandem with head office's rebranding efforts. We were tasked with ensuring that the new energetic direction of SurveyMonkey was shining through while maintaining a voice and tone that was specific to the various product audiences we were engaged with.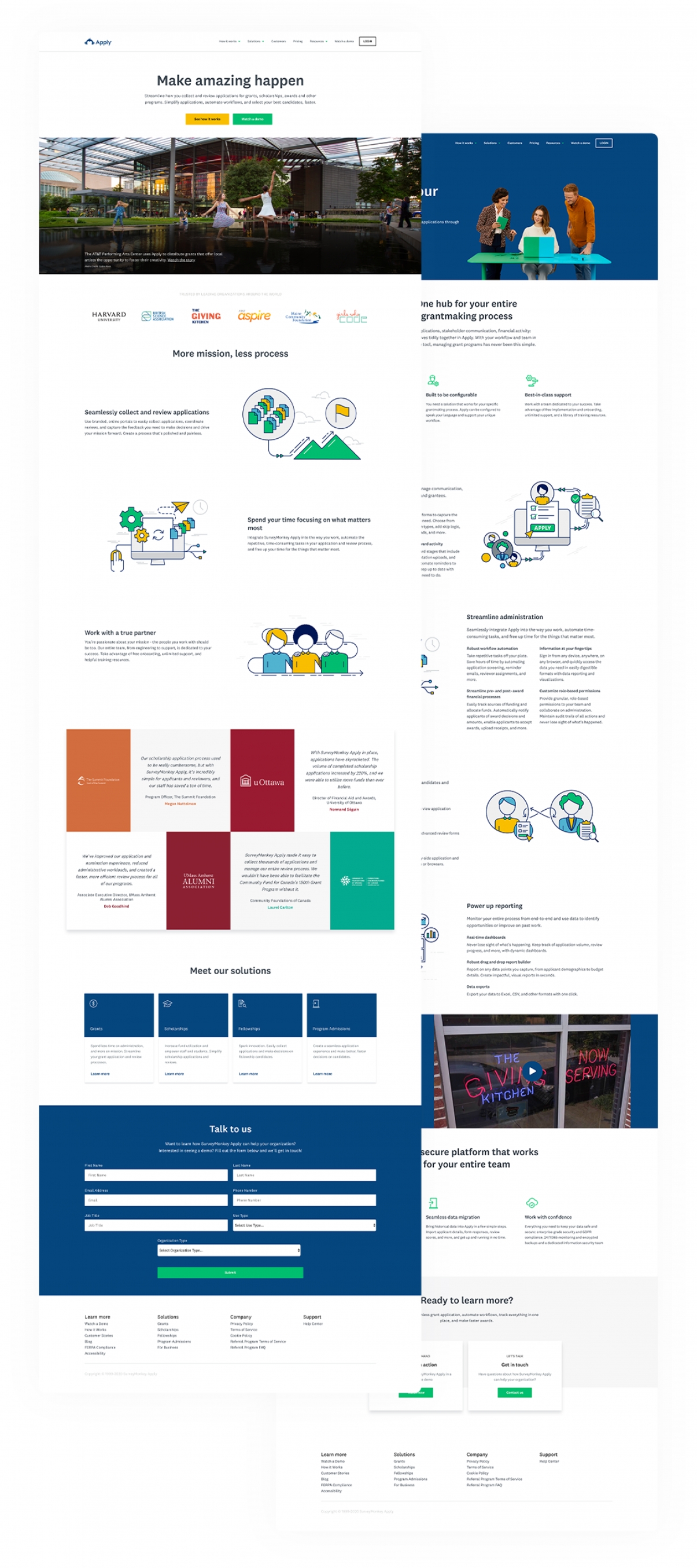 Making amazing happen.
We are incredibly proud to have helped launch this global rebrand. Today, we enjoy an ever-growing relationship with SurveyMonkey where we continue to assist with experience design and development support for their growing suite of products.
The work has been excellent and the people are okay, I guess! ;)"