Laying a new foundation.
Since 1989, Colliers Project Leaders has been a trusted partner and a leading advocate for their clients, known for adding value and enhancing the performance of their clients' capital projects.
To better communicate their position in the industry, Colliers came to Craft&Crew for a full rebuild of their global website.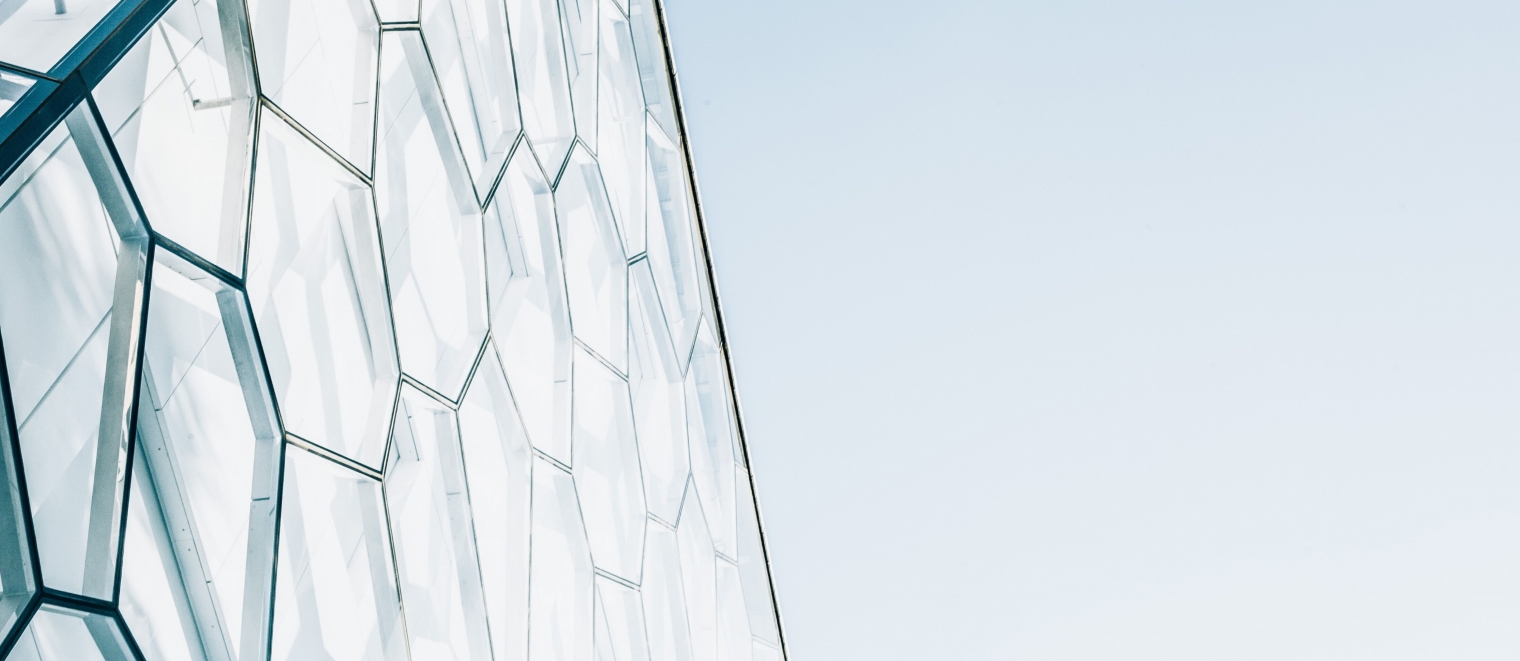 Cascading goals for optimal performance.
A series of stakeholder workshops were used to determine organizational, marketing, and website goals. We identified two key priorities: human resources through finding top talent, and business development through preparing the site for lead capture, demonstrating leadership and showcasing past work.
We worked closely with the Colliers team to outline page structure and content designed to achieve these goals.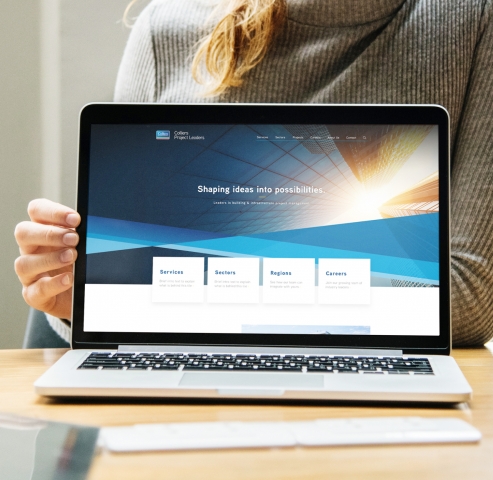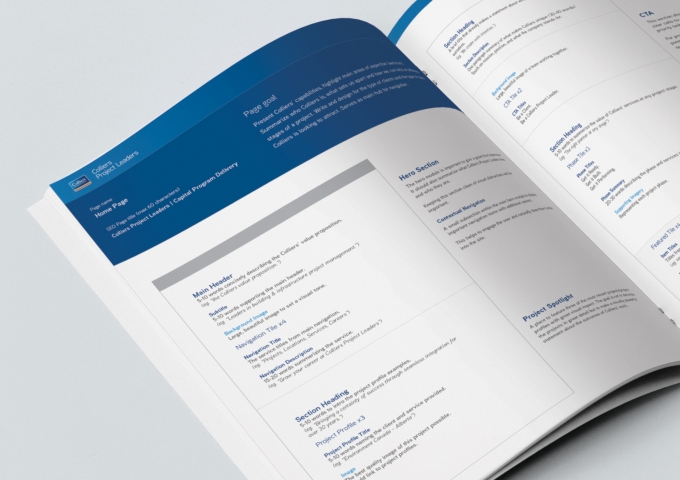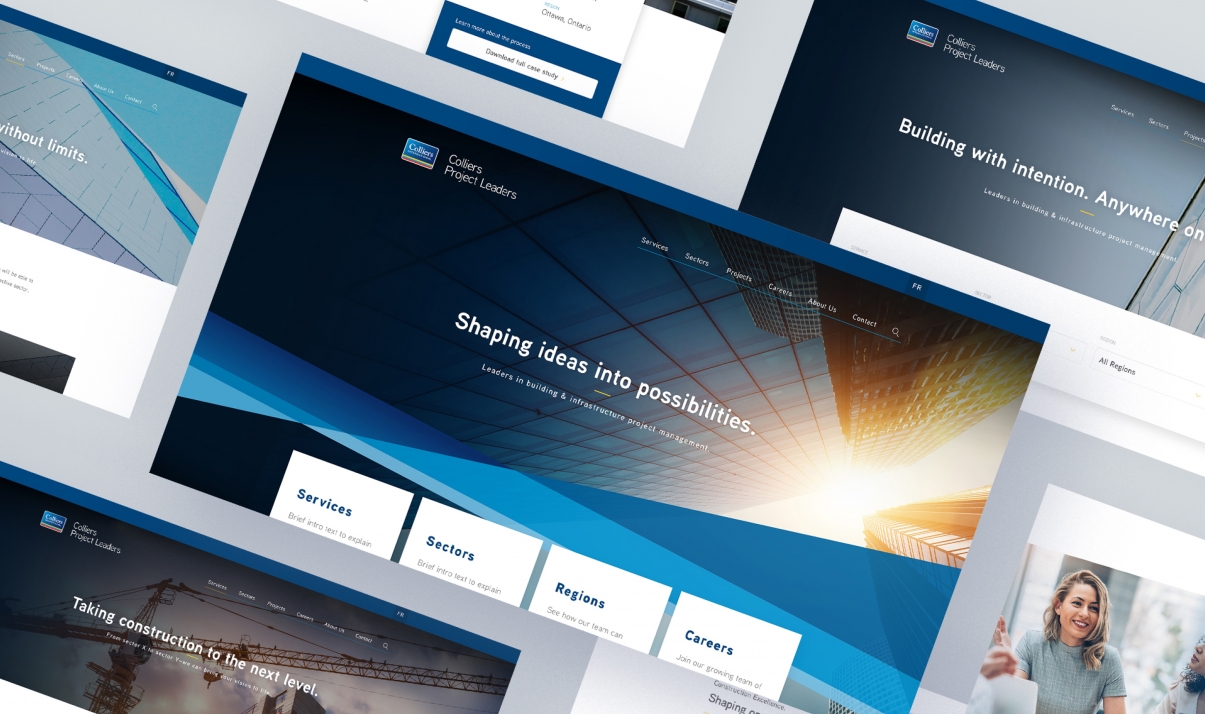 Aesthetics matter.
In our attention starved world, aesthetic design has a critical role in the perception of a brand. We ensured that the design showcased and gave room to Colliers' amazing catalogue of work while leveraging their brand in a more sophisticated way, ensuring visual brand elements were used intentionally and effectively.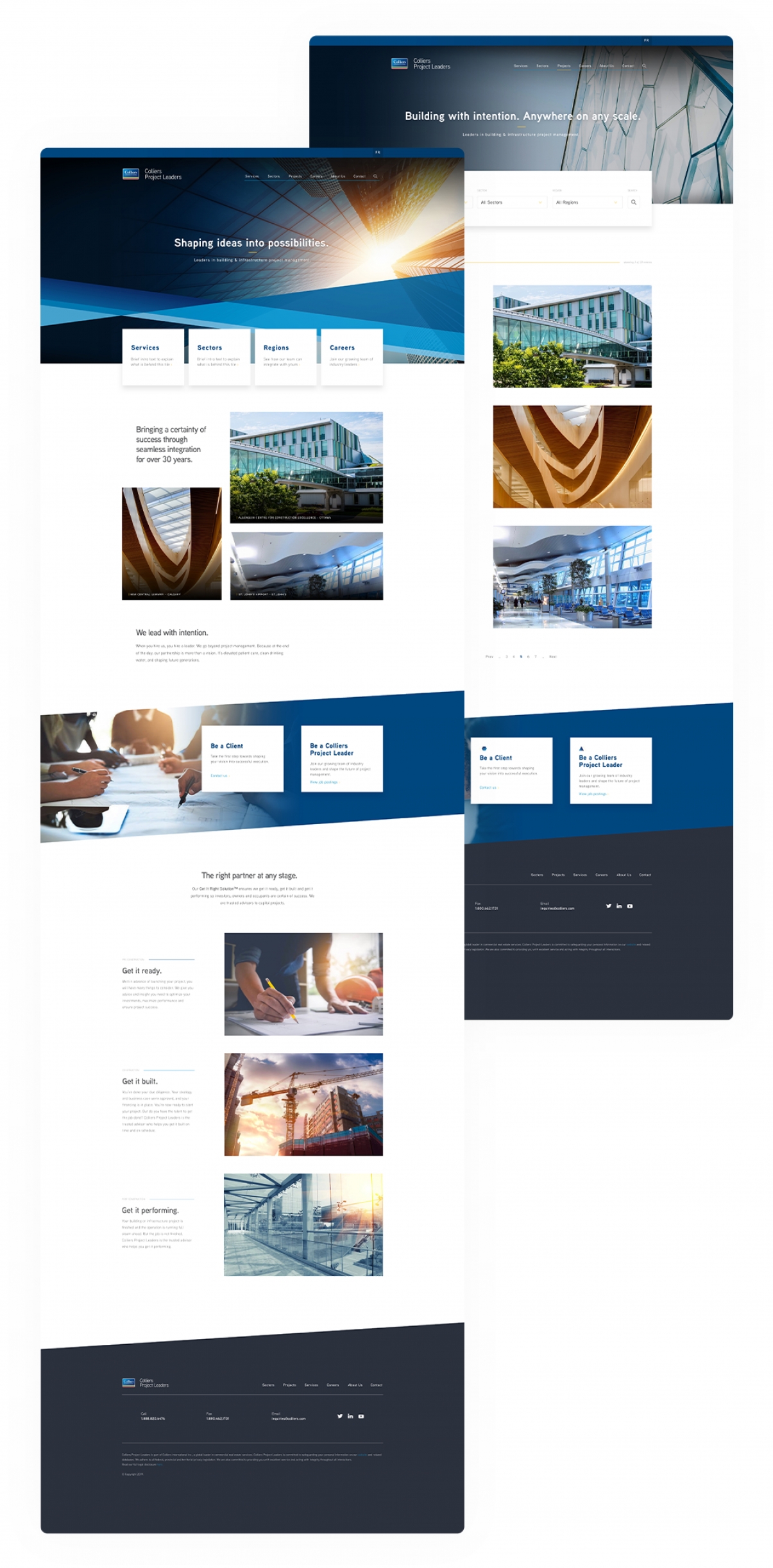 Breaking ground towards a renewed brand.
The website launch was a great success and has further driven Colliers in setting their business development and human resources strategies.