The Craft&Crew team really pushed our thinking. We expected a blog but got so much more. We couldn't be happier. You guys are the s***!"
The York University Magazine, printed and distributed seasonally, has a long history of providing thought-provoking, engaging stories that celebrate the high level of academic achievement and research at York University. The team at York U challenged us to reimagine their magazine and how it would be delivered.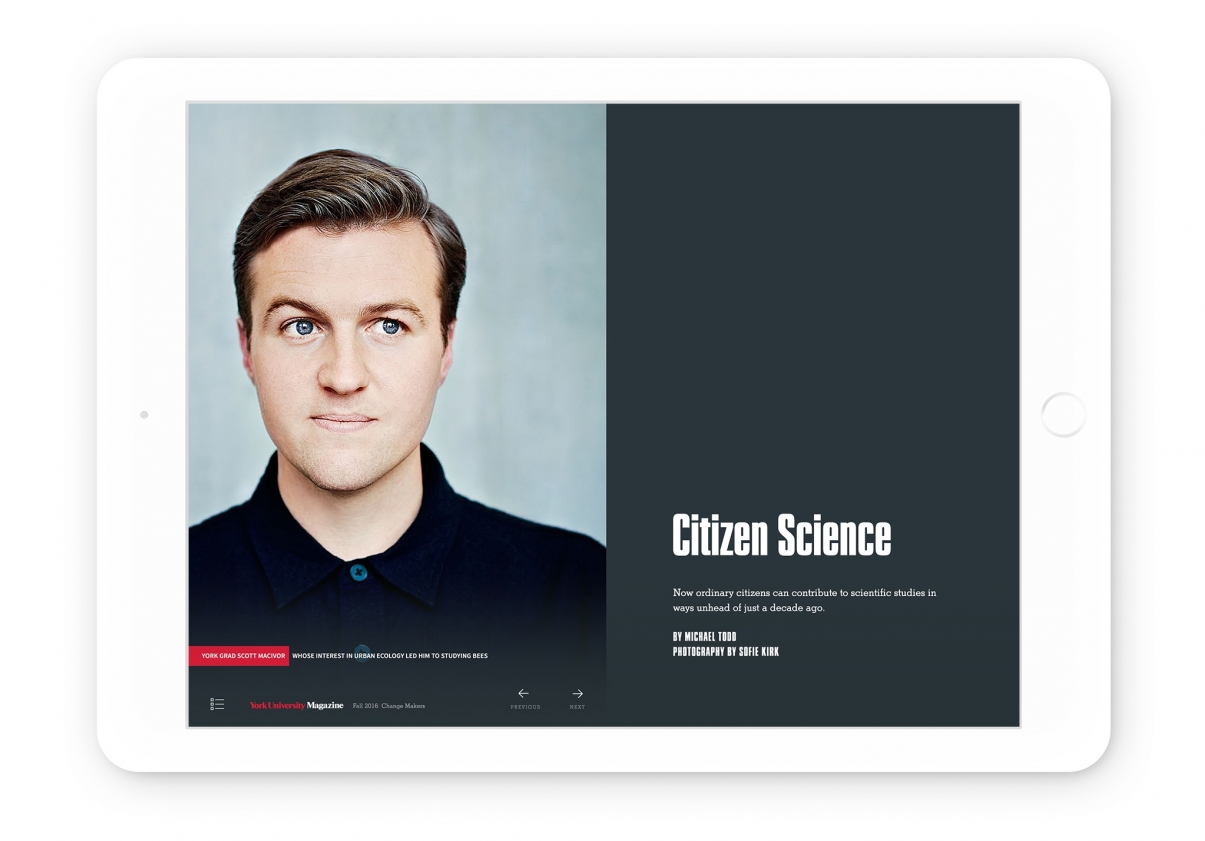 A Magazine Reframed
To translate the magazine into a digital format, we knew we could do more than just another magazine style blog. We wanted to create a digital experience that honours the printed page. To get the York U team on board with our vision we knew static wireframes and mockups wouldn't do. Instead, we started with a quick prototype to present our ideas in a way the York U team could interact with. The prototypes were a success; they got the York U team on board and excited.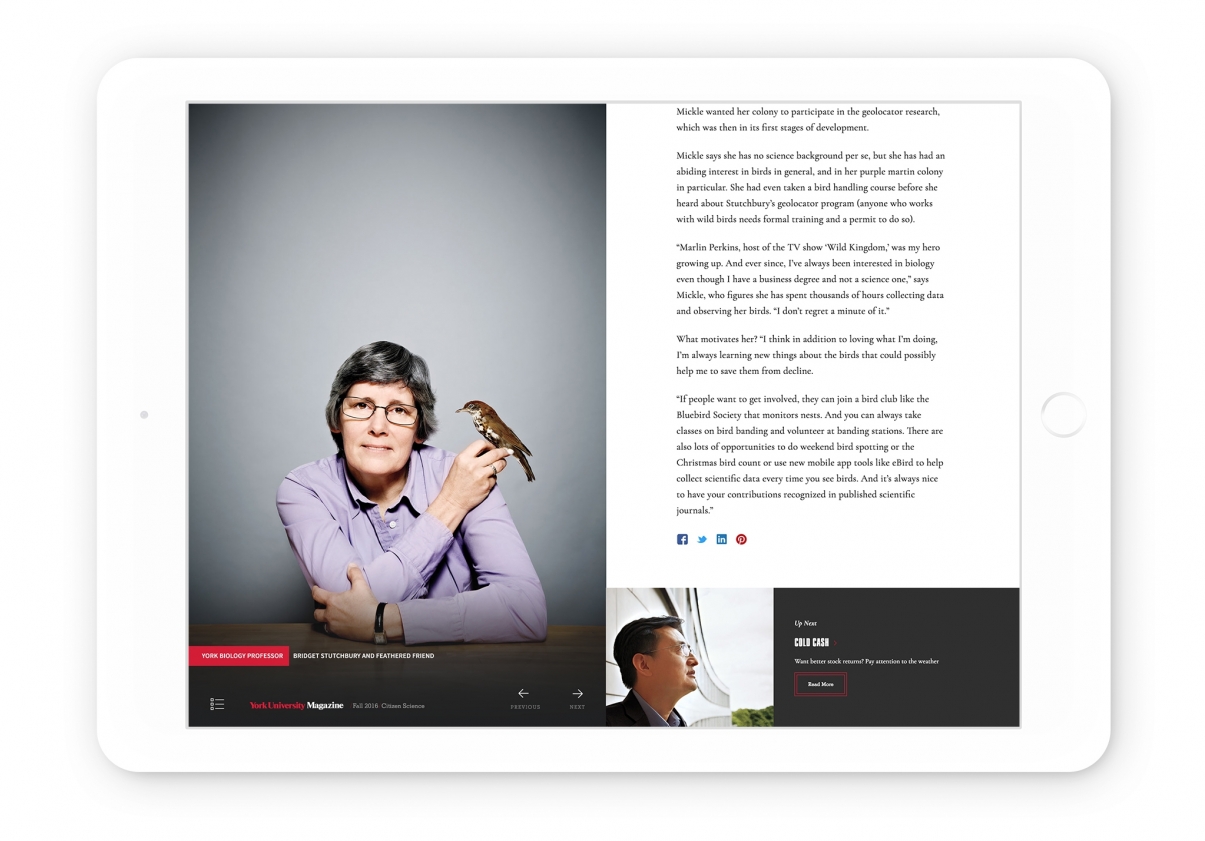 Turning the Page
With our vision approved and our experience mapped out, there was one last hurdle. The York U Magazine editorial team needed to be able to work comfortably within Wordpress. Our designers and developers bent Wordpress to our will, allowing the York U editors to use the platform's admin panel to manage content while still creating an engaging, interactive experience for readers.
The York University Magazine was named "The Best Digital Magazine in North America - Gold Award" by the Canadian Council for the Advancement of Education (CASE).
With version 1.0 launched, we are excited to continue to iterate and grow the magazine from here!